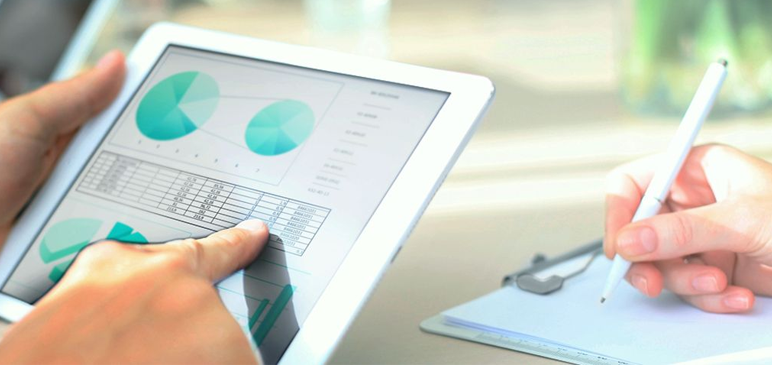 All those who plan to launch an online store want to enter the market quickly and eliminate any unwanted risks. An excellent option for a safe start in this case would be to develop a project that will have at least minimal functionality (MVP). Later this project can be further refined and improved.
In this article we will talk about possibilities and advantages, you will get, if you are going to create an MVP. We will tell you about the steps of its development process and how to avoid mistakes if you are going to work in this way for the first time.
What is MVP?
MVP - Minimum viable product - is the simplest version of a website, an online store with few features. You can use it to collect analytical data about your customers with little monetary investment.
It is important to understand that this is not the final version of the store's website. Once it is up and running, modifications can be made based on customer experience. This version is often called the minimum viable product, since its functionality is designed to perform only the simplest actions.
What can be achieved by MVP development
There are a lot of advantages of MVP site development:
The ability to allocate the functionality that a virtual store will need at the initial stage of launching a business. Later on it will help to save time and money for the resource revision.
Minimize the cost of creating a website for the business. Defining of the necessary functionality at the stage of starting MVP will help to save money and not to spend money on unnecessary functions. Emphasis during the creation of the site can be made only on the most important and necessary elements for the users.
Possibility to easily start the project. Fast start of the store will help the owner to start getting profits in a short period of time.
Save time on testing. When launching the full version of the online store, it may take a lot of time to evaluate the efficiency and relevance of the functionality. When the functionality has already been tested on the MVP, you don't need to spend time on its validation and testing.
Estimate the future payback of the project. With the help of MVP you can immediately evaluate the customers' interest and payback of the project, to attract investors.
Quickly eliminate the possible mistakes. MVP will help to find the weak points and eliminate them right away.
Change the business model. If you reveal ineffectiveness of your business model you can change it without losing your customers and profits.
All these features will help to launch the online store or any other project with minimal investment and risks, choose the effective functionality and add new features which will be really interesting and useful for users.
Features of MVP
There are three main features of MVP that anyone who is not yet using this development strategy should know about:
MVP has enough functionality for users. These features are enough to get customers to buy products or services. The company will be able to effectively promote its products.
There is a feedback mechanism by which business owners can get feedback from customers.
The MVP offers the makings of a product that the firm plans to develop in the future. Which generates user interest and anticipation for the final launch.
Systematic product improvement while maintaining usability helps developers test all hypotheses even in the initial stages of launch. Maintaining feedback from consumers helps identify flaws and errors and correct them in time. If the customer is satisfied with the product or service already at the MVP stage there is no need to try to change the product now.
How to create MVP
Pre-design analysis is an important stage before you go to the developers. It can be carried out by the client or the company's specialists.
This analysis allows you to determine which features are necessary for your particular startup or online store. This is an important stage of development, on the basis of which a model of customer behavior is created and the necessary functionality is added.
To create an MVP for your business, you need to consider 4 main factors:
Narrow target audience,
limited functionality,
version for future changes and improvements.
Fast development timeframe.
Some people need only a landing page and a spreadsheet with data to launch a startup. Because MVP is just a starting point for further work. There shouldn't be any complications.
What mistakes are made when launching an MVP
When designing and launching an MVP, it's easy to make mistakes that won't allow you to appreciate the effectiveness of a minimally viable product:
Wanting to make everything perfect at once. It doesn't work that way. The point of launching an MVP is to make it as simple as possible, and then to "finish it off". Trying to create the perfect version at once will only increase the amount of work, time and money.
The inconsistency of MVP with the current needs of customers.